Welcome to the John G. Stockmyer Book Information Site!
NOTE: We sell all of our books primarily through Amazon.com. We DO NOT sell anything through this web site.

ALSO: While the books in the Under the Stairs Series are under revision, they will NOT be available. Please see the note below in the "updates" section.
Under The Stairs Series Twelve True Fantasy™ Novels

UPDATE:
February 27, 2022: Over the past few years, I have uncovered original notes, drawings, binders, sketchbooks, etc. that appear to be "original source material" for the Bandworld adventures. Some of this material dates back to the 1970s/1980s.... Some of it seems like it could have been written yesterday.... I keep finding things, and I have a lot of questions... but I obviously can't ask my dad about any of it. I intend to make much of this content available to the serious readers of the Bandworld series. My plan is to re-launch the fantasy books, with new book covers, and with modifications based on the original source material. My new Collaborator/Cover artist is Sam Cangelosi, a talented artist, and close family friend for over 40 years. He will help me to better convey the true nature of my dad's original conceptualization of Bandworld. I am labeling the re-launched books "Enhanced Editions." I hope you enjoy these books. When I am ready to release them, I will have links to information, pictures, and scanned pages of original source material here on this web site.


---

The Under the Stairs series is about the adventures of John Lyon, a young History Professor who discovers a hidden gateway (under the stairs of his old house) to a fantastic place he calls "Bandworld." Bandworld appears to be a planet that is firmly set in the Dark Ages: castles, kings, rigid social caste systems, primitive technology, etc. As John Lyon spends more time in Bandworld, he finds that his assessment of this "medieval" place is shockingly incomplete.



Click on a book cover for more information about each title.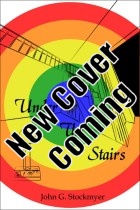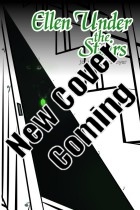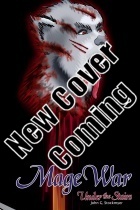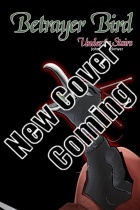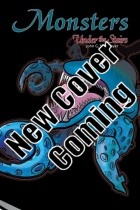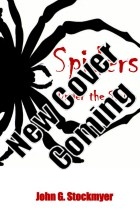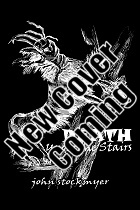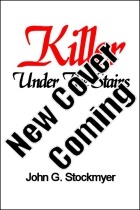 Reviews/Reader Comments:
"I literally savored this book like a turkey dinner with a fine wine and cinnamon apple pie for dessert! A man literally steps into the shoes of a mage in another world. He not only has to convince the natives of this world, but himself, that his magic is real."
Read the entire review of Under The Stairs at: Smashwords
- Linda Horne


"I'm really hooked on Under the Stairs - delightful!"
- Judi Irving (Hull, U.K.)


"I think the story would make the best television show. Much better than most of the drivel out there now. The combination of history, engineering and fantasy would make it entertaining and educational at the same time. I realize that will probably never happen, but itís nice to dreamÖ Iím obviously a voracious fantasy reader; most is just tripe. Itís rare that I come across a story that makes me want more. . . "
- Sarah Forrest (Newington, CT)
Z Detective Series Fourteen Murder/Mystery Novels

Meet Big Bob Zapolska, an unlicensed private eye who reads detective fiction for self improvement. Z's stubbornness, combined with other useful "skills" such as a keen sense of smell and a healthy disregard for legal "technicalities," helps land him in the middle of some interesting situations.
Big Bob Zapolska may be a loner. He may be a loser. He may, in fact, be a dangerous pyromaniac. But if someone has cheated you --- if someone is crowding you --- it's good to have the Z-man on your side!

Of further help to him are his personal beliefs:
Big and ugly are assets in the P.I. game.
Tell the truth when possible --- it's hard to remember lies.
An occasional rage-driven blackout can be helpful.
To avoid temptation --- give in to it immediately.

Never break the law --- unless you have to.
If you blackjack a man correctly, he will rarely suffer permanent brain damage.
In the right hands [Z's], fire is an excellent motivator.
Click on a book cover for more information about each title.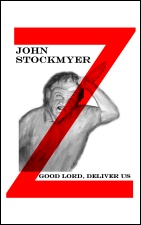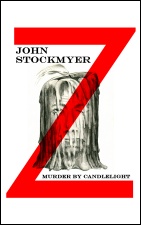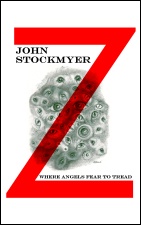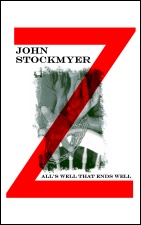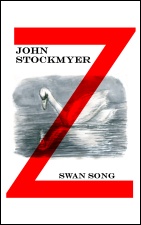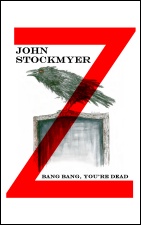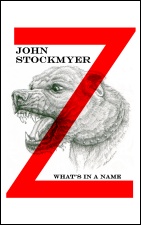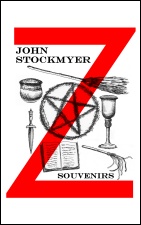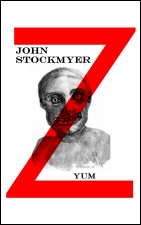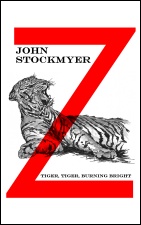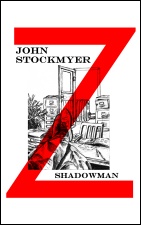 Reviews/Reader Comments:
"The books in this series are pulp fiction at its best and that's why they are so addictive. Try as he might to fade into the woodwork, Big Bob Z simply can't do it. As a reader I am fascinated by how he functions and his thought processes in solving crimes. He is a true 'out-of-the-box' thinker--sometimes by accident. And, he constantly refuses to take credit for what he does, instead often letting his former football team mate, a bumbling police detective, take the credit."
Read the entire review of the series at: www.mytopshelfbooks.com
- Deb Kelly (Proprietor of The Top Shelf book review web site)


"I am totally hooked on the "Z" series. Downloaded the 1st one free and then bought the rest. He can really tell a story, all interwoven, but connected in the end. Definite read!"
- Carla Bream
Miscellaneous Fiction and Non-Fiction

Currently in this section you will find a quirky Vampire book: The Gentleman Vampire and a non-fiction "self-help" book designed to help individuals increase their creativity. Unleashing The Rights Side of the Brain is a team effort by Robert H. Williams, Ph.D. Psychologist and John G. Stockmyer.



Click on a book cover for more information about each title.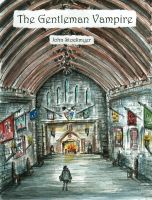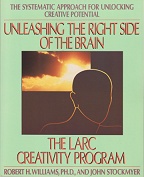 Send Comments and/or Questions to: mail@johnstockmyer.com
This site last updated: March 27, 2022